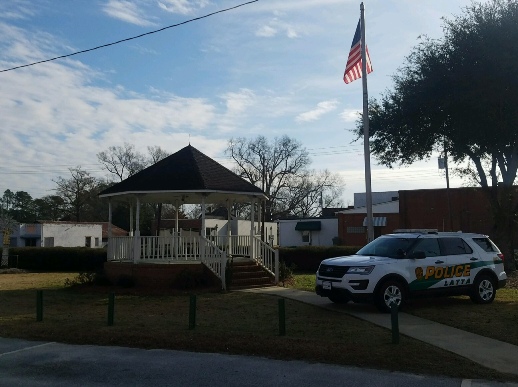 Mission Statement
The Latta Police Department strives to improve the quality of life for the citizens of and visitors to the Town of Latta, by impartially and courteously maintaining order and public safety, preventing, and solving crime.
Oath of Office
I do solemnly swear:  I will support, protect and defend the Constitution and Government of the United States and of the State of South Carolina;  I will render strict obedience to my supervisors and observe and abide by all orders and regulations prescribed by them.  I will maintain strict, punctual and constant attention to my duties;  I will abstain from all offensive personality or conduct unbecoming a police officer;  I will perform my duties fearlessly, impartially, and with all due courtesy and I will well and faithfully perform the duties of a Law Enforcement Officer.  So help me God.
Oath of Honor
On my honor, I will never betray my badge, my integrity, my character, or the public trust.  I will always have the courage to hold myself and others accountable for our actions.  I will always uphold the constitution, community, and the agency I serve.
or mail certified check or money order (no personal checks) to:
Latta Municipal Court
109 NW Railroad Avenue
Latta, SC 29565